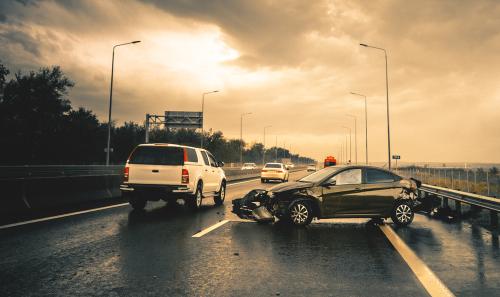 Every car accident is shocking and upsetting. Some car accident victims are left completely stunned upon realizing that not only did another driver hit them, but also that the driver fled the scene. In Texas, leaving the scene of an accident resulting in serious injury is a felony offense. Although this is a crime, it does not stop some negligent drivers from attempting to evade responsibility for a crash by speeding off. If you or a loved one were hurt in a hit and run accident, read on to learn about your legal options.
Seeking Justice and Compensation After a Hit and Run
Leaving the scene of an accident is against the law. While it is possible that witness statements, traffic cameras, vehicle debris, and other evidence may lead law enforcement to the reckless driver, some hit and run offenders are never found. One reason that a driver who committed a hit and run may leave the scene of the crime is that he or she does not have auto insurance.
Car accident victims may be left with massive medical bills, vehicle repair costs, and other financial losses. After a hit and run, some drivers fear that they will be forced to pay these costs on their own. However, there is another option: The innocent driver's own insurer. Many drivers have insurance policies with provisions addressing this exact scenario. You may be entitled to compensation for the accident through your own uninsured motorist protection (UIM) policy.
...