6216 Gateway Blvd. East, El Paso, TX 79905
Applications Open for Fall 2024 Scholarships
At James Kennedy Law, we help our clients put up a tough fight against drunk drivers and other negligent parties who are responsible for their injuries. We know that it takes strength and resolve to overcome the effects of an accident with a drunk driver. With our One Tough Student Scholarship, we want to support college students who have been impacted by drunk driving and who want to join the fight against drunk driving in our society.
Each semester, we offer two scholarships in the amount of $1,000 each to students in need. The funds can be used for tuition and other educational expenses at a college or university anywhere in the United States.
Contact our scholarship team via email at scholarship@epinjury.com.
---
Who is Eligible to Apply?
You are eligible to apply for the James Kennedy Law One Tough Student Scholarship if you meet the following criteria:
You or a family member was injured by a drunk driver
You have a need for financial assistance, with an annual family income of less than $75,000
You are a U.S. citizen or permanent resident
You are enrolled at an accredited U.S. college or university for the Fall 2024 semester, pursuing an undergraduate or graduate degree
How Do I Apply?
Your application should include a one-page (approximately 500 words) essay response to the following prompt:
---
How can drunk driving accidents be reduced at a societal level? What steps can you take to prevent drunk driving in your community?
In addition to your essay, we ask that you submit a statement of financial need, proof of enrollment at a U.S. college or university, contact information, and a professional photograph of yourself (.jpg).
The deadline to submit all materials is June 5, 2024 by 11:59PM.
How Are the Recipients Chosen?
The team at James Kennedy Law will review all applications and select two recipients based on the following criteria:
Thoughtfulness and originality of the essay response
Writing quality and clarity
Financial need and fit with application requirements
We will select and notify the Fall 2024 recipients by July 5, 2024. Awards will be sent directly to the financial aid office at each recipient's school. Recipients consent to the use of their name, photograph, and essay on the James Kennedy Law website, social media channels, and other marketing materials.
One Tough Student Scholarship Award Recipients
James Kennedy, P.L.L.C offers two scholarships in the amount of $1,000 each to students who have been affected by drunk driving. The students we have selected hope to make an effort to eliminate drunk driving throughout our society.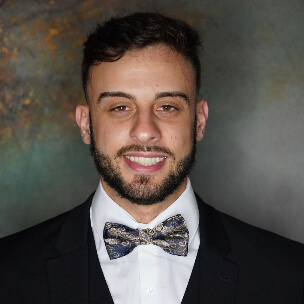 Alec Brito, Fall 2023 Award Winner
James Kennedy Law is excited to announce that Alec Brito has been selected as a Fall 2023 recipient of our One Tough Student Scholarship. Alec is pursuing his law degree at Florida Agricultural and Mechanical University College of Law. After college, Alec intends to practice personal injury law throughout the state of Florida.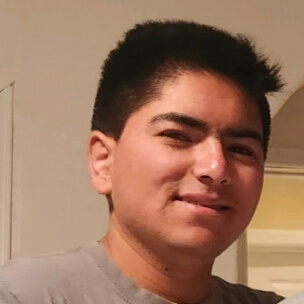 Jeremiah Bencomo-Munoz, Fall 2023 Award Winner
We are pleased to name Jeremiah Bencomo-Munoz as one of the One Tough Student Scholarship winners for the Fall 2023 semester. Jeremiah is a college sophomore at New Mexico State University. We wish Jeremiah the best of luck as he continues in pursuit of his bachelor's degree.
Contact Us With Questions
If you have any questions about the James Kennedy Law One Tough Student Scholarship, please send them via email to scholarship@epinjury.com. Our scholarship team is ready to answer any questions you may have. Please note, our scholarship committee is only available during working hours to assist and questions cannot be answered via phone or contact form.
We are looking forward to your applications!