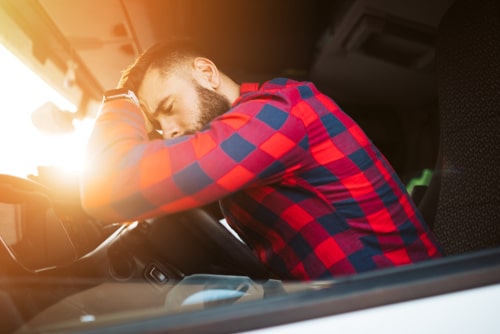 Most people who regularly drive have experienced sleepiness at the wheel. Whether due to shift work, insomnia, or other reasons, most adults do not get the recommended 7-9 hours of sleep a night. When driving, sleep deprivation can be deadly. Experts explain that sleep deprivation can cause episodes of "microsleep." A person may fall asleep for several seconds at a time without even realizing it. Large truck drivers who are fatigued may make driving mistakes that lead to horrific accidents.
If you or a loved one were harmed in a truck accident and you suspect sleep deprivation may have been a contributing factor, it is important to understand how this may impact your claim.
Understanding Hours of Service Regulations
The Federal Motor Carrier Safety Administration (FMCSA) limits the number of hours commercial drivers may drive in a day. For example, these "Hours of Service" rules state that commercial drivers carrying property can only drive a maximum of 11 hours consecutively. Drivers carrying passengers are limited to ten hours.
...