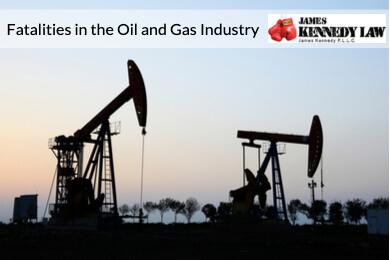 The oil and gas industry is consistently cited as one of the most dangerous industries to work in. Between 2013 and 2017 nearly 500 workers were killed on the job. When a worker dies in a work accident, they often leave behind shocked and grief-stricken family members. If your loved one died on a drill site or an oil and gas worksite, you know first-hand the devastation a fatal work accident can bring to a family.
Nothing can make up for your tragic loss. However, there may be legal options at your disposal that can help you recover financial compensation and hold the at-fault party responsible for your loved one's death.
Negligence Can Cause Preventable Work Accidents
The death of a family member is always heartbreaking, but when the death was preventable, the loss is even more painful. Some oil and gas industry work accidents are caused by negligence. For example, improper storage of corrosive chemicals or hazardous materials can lead to horrible chemical burns and lung damage. Negligent design or manufacture of equipment or supplies can lead to lacerations, broken bones, head injuries, electrocution, and more. Struck-by and caught-between accidents can be caused by a contractor's oversight. These are just a few examples of how a party's negligence can lead to a fatal work accident.
...