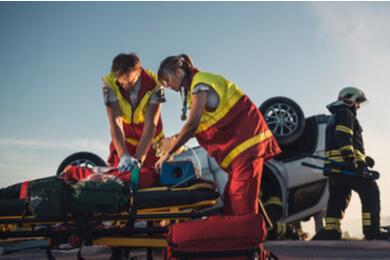 Car accidents involving 18-wheelers, flatbeds, semi-trucks, and other commercial trucks lead to severe and fatal injuries every year in the U.S. One out of every ten vehicles involved in a fatal traffic accident is a large truck. Unfortunately, the number of injuries and deaths resulting from truck collisions is increasing.
If you were injured or a loved one was killed in a wreck involving a tractor-trailer or other large truck, you should know that you may be able to hold the truck driver, trucking company, or another at-fault party accountable through a personal injury case. You may also be entitled to compensation for damages such as your medical bills, lost income, lost financial support from a deceased family member, and more. Building a strong case against a negligent trucker or trucking company starts with launching a thorough investigation into the circumstances of the crash and the at-fault party's role in causing the accident.
Evidence in a Truck Collison Injury Case
Truck accidents are often multifaceted. It is hard to know exactly how and why the accident occurred at first glance. A skilled truck crash injury lawyer can investigate the accident and obtain evidence to strengthen the claim against the at-fault party.
...