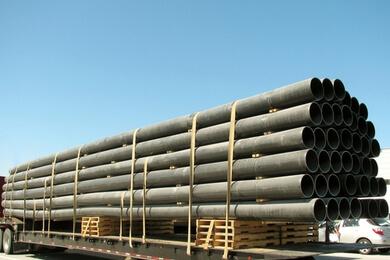 Large commercial trucks ship everything from produce to industrial equipment and hazardous materials. There is no doubt that the trucking industry is integral to our modern world. However, large commercial trucks can also cause catastrophic truck accidents, including accidents caused by spilled truck cargo. If you or a loved one were in a car accident caused by fallen truck cargo, you may wonder about your legal options. Is the trucking company required to pay for my medical bills and vehicle damage? What if the spilled cargo caused my vehicle to strike another vehicle? Questions like this can be difficult to answer, but a skilled truck accident injury lawyer can help.
Improper Loading and Securement of Truck Freight
When truck cargo is not loaded and secured properly in or on the truck, it can shift or even fall off the truck during transit. Cargo that spills onto the roadway can represent a potentially deadly hazard for other motorists. Often, spilled cargo causes motorists to suddenly swerve to avoid colliding with the freight only to collide with a vehicle in a neighboring lane. Motorists may also slam on their brakes to avoid colliding with the cargo and end up being rear-ended by the car behind them.
Spilled cargo does not only lead to collisions; the cargo itself can also lead to injuries. When a truck carrying flammable material such as gasoline, massive fires can develop in a matter of seconds. Pesticides, herbicides, corrosive materials, noxious gases, and other hazardous materials can cause severe health problems if they leak from a truck.
...