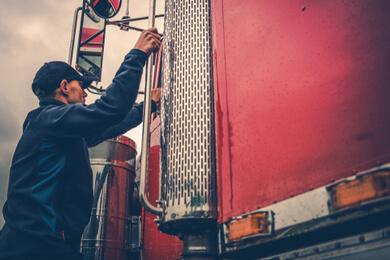 Few would argue that being a truck driver is a challenging occupation. Truck drivers must contend with unpredictable sleep patterns, long hours, loneliness, and boredom. However, these challenges do not excuse drug or alcohol use behind the wheel. Any driver who drives under the influence of alcohol or drugs puts himself and other motorists in harm's way. However, semi-truck drivers create an even more dangerous situation when they drive under the influence.
Accidents involving large commercial trucks often result in severe and fatal injuries. If you or a loved one were hurt in a crash and you suspect that drug or alcohol use may have contributed to the wreck, contact a skilled truck accident injury attorney for help.
How Common is Drug Use Among Commercial Truckers?
Most truck drivers are responsible, skilled workers. Unfortunately, some truck drivers make the roads more dangerous by consuming illicit substances or drunk driving. One study showed that about 50 percent of truck drivers admitted to driving under the influence of alcohol and 30 percent confessed to using amphetamines. A U.S. study showed that over 12 percent of truck drivers tested for alcohol tested positive.
...