6216 Gateway Blvd. East, El Paso, TX 79905
Why the Insurance Company Hopes You Will Skip Hiring an Injury Lawyer After a Car Crash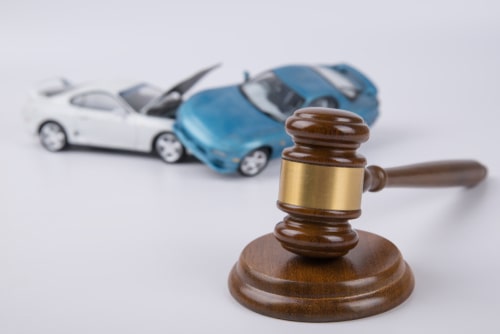 Car crashes can cause broken bones, spine injuries, traumatic brain injuries, and much more. These injuries often leave a car crash victim with overwhelming medical bills, vehicle repair costs, and other expenses. The injured person may also be unable to work, take care of his or her children, drive, or complete other responsibilities while he or she is recovering from the injuries. Consequently, the financial burden associated with a serious car accident is often heavy.
If you or a loved one were injured in a car accident, truck accident, motorcycle accident, or pedestrian accident, it is important to explore all of your legal options. A personal injury claim may allow you to recover compensation for the financial burden created by the accident. However, many car insurance companies do not want injured claimants to hire an injury attorney. If you are like many people, you may wonder why.
Your Injury Attorney's Job is Maximize Your Payout
Most insurance companies are just like any other for-profit business. They want to increase profits and minimize expenses. This includes minimizing the amount of compensation that is paid to injured car crash victims. Unfortunately, most people who get hurt in an accident undervalue their claim. They do not consider all of the past, present, and future financial losses resulting from the accident. For example, they may include the cost of medical care but fail to realize the long-term impact the accident will have on their earning capacity. When you work with an experienced personal injury attorney after a car accident, your lawyer will identify all of the damages that you suffered and ensure that you do not settle for less than you deserve. In many cases, personal injury attorneys work with medical and financial experts such as vocational rehabilitation specialists to calculate the claim's true value.
Your Attorney Will Represent You During Settlement Negotiations
Most people hear the terms "lawsuit" or "claim" and assume that they are synonymous with a courtroom trial. However, most personal injury cases are resolved through settlements long before the case advances to an actual trial. When you work with a personal injury attorney, your attorney will handle settlement negotiations with the insurance company for you. Most injured people are overwhelmed and in pain. This makes them vulnerable to the insurance company's tactics and more willing to accept a quick settlement. Injured people who are represented by attorneys are not susceptible to these tactics.
Contact an El Paso Car Crash Lawyer
If you were hurt in a wreck, you may be entitled to financial compensation for your medical bills, lost income, vehicle damage, and much more. Contact Sierra Blanca personal injury attorney James Kennedy for help. The Texas personal injury statute of limitations limits the amount of time you have to file a lawsuit, so it is crucial to act soon. Call 915-544-5200 for a free consultation today.
Source:
https://statutes.capitol.texas.gov/Docs/CP/htm/CP.16.htm