6216 Gateway Blvd. East, El Paso, TX 79905
Who Can I Hold Responsible for a Truck Accident in Texas?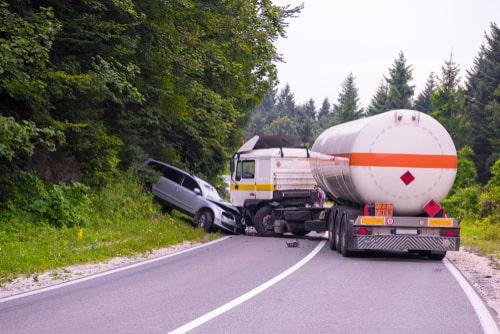 Summer has historically been the season with the highest number of traffic accidents, especially with the increased number of vehicles on the road. No matter the season, when compared to city driving, highways are usually safer roads to travel on. However, highways are also where you will usually find most of the nation's large semi-trucks. We depend on semi-trucks to transport the majority of goods that we use every day across the country, yet these trucks can also be dangerous to other drivers on the road. According to the National Safety Council (NSC), there were an estimated 5,005 fatal motor vehicle crashes that took place in the U.S. in 2019. Texas had 13 percent of the total number of fatalities involving large trucks, the largest share of any state in the country. Being in a car accident with a semi-truck can be devastating, but there are ways you can claim compensation from all responsible parties, which may include more than just the driver.
Potentially Responsible Parties
When it comes to accidents involving large trucks or semi-trucks, there is usually more than just one person who is responsible for the safety of the vehicle and the way it operates. In some cases, you may be able to hold multiple parties responsible for your injuries. These parties may include:
The truck driver - The most obvious place to start when determining where to place fault after a truck accident is with the truck driver themselves. In the majority of vehicle accidents, something that the driver does or does not do can be attributed to the accident. Driving while under the influence of drugs or alcohol, driving while distracted, or even speeding can all be factors that point to the driver as the responsible party.
The trucking company - In many cases, the trucking company or driver's employer may be responsible for the accident. Truck drivers are on the road for many hours at a time, although they are required to follow federal hours of service guidelines. These guidelines were designed to prevent truck drivers from being too drowsy while driving, but trucking companies may force their drivers to break those rules, resulting in a dangerous situation. A trucking company may also be held liable for an accident if they did not adequately train a driver, or if they hired a driver without first ensuring they were licensed to drive a semi-truck.
Manufacturers of the truck or parts on the truck - If an accident is found to have been caused by a defective part on the truck, you may be able to hold the manufacturer responsible for the accident. For example, a trailer hitch that was not designed adequately or had defects during manufacturing may cause the trailer to come loose from the truck and cause an accident.
Contact Our El Paso, TX Truck Accident Injury Lawyer Today
Truck accidents are often severe because of the dramatic size difference between the truck and the other vehicles involved. These accidents often result in serious injuries not to the truck driver, but to those riding in the other vehicle. If you have been injured in a truck accident, you should speak to an El Paso County truck accident injury attorney. James Kennedy, P.L.L.C., will help you determine who you can hold liable for your truck accident so you can recover maximum compensation. To get started on your case, call our office today at 915-544-5200 to schedule a free consultation.
Sources:
https://docs.google.com/spreadsheets/d/e/2PACX-1vQJHiOKaXrGHo_HGE9bs5bIHQkNQmk-obp5Q0EOBpVWJE_2XNIVT8v6rMTbWjXMk4U460CEWi6i9ZaB/pubhtml#
https://www.fmcsa.dot.gov/regulations/hours-of-service
https://www.ecfr.gov/cgi-bin/retrieveECFR?gp=1&ty=HTML&h=L&amc=true&=PART&n=pt49.5.396
https://www.trucking.org/safety