6216 Gateway Blvd. East, El Paso, TX 79905
What Should I Do if an Insurance Company Offered Me a Low Settlement?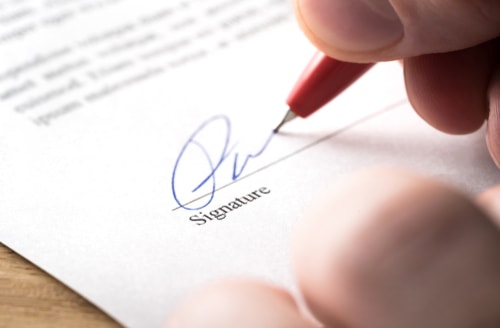 As anyone who has been hurt in a serious car accident can tell you, the impact of a car crash can be long-reaching and unpredictable. In addition to the medical treatment that the driver and passengers often need, people injured in car accidents often miss work, have long-term changes in their physical or cognitive abilities, and suffer from psychological trauma that requires professional intervention.
Finding out that an insurance company has given you a lowball offer for your settlement can quite literally add insult to injury. The last thing you want to do as you recover from a car accident is to have to fight for fair compensation for your injuries, yet because of the enormous expense and long-term implications of your injuries, taking the time to get a fair offer is crucial. If you have been in a car accident and have received what seems like a low or unfair offer from the responsible driver's insurance company, you do not have to manage the situation by yourself. Get help from a Texas personal injury attorney who is familiar with insurance companies and their tactics.
Will an Insurance Company Always Give a Low Offer?
While the person the insurance company hired and trained to talk to you on the phone about your accident may have sounded polite and even sympathetic, do not fall for it. They are specially trained to offer sincere-sounding apologies and sympathetic commiseration, but they do not know you or care about you. Instead, the job of an insurance company's agent is only to work for the insurance company and help them be financially successful.
An insurance company agent may try to get you to admit things that could damage your case, including statements about your injuries or the accident itself. They then use this information to learn about your personality, what you are expecting out of the case, and whether you are likely to be satisfied with a low offer.
Remember that the initial offer from an insurance company is just that - an offer. You should expect it to seem low, because it almost certainly will be. However, to avoid settling for an amount that is not sufficient to cover your injuries, medical expenses, and future needs, stop talking to the insurance company now and let an experienced attorney take over the process. Doing so can not only save you the time and effort of managing the case yourself, but has a good chance of securing a much higher compensation payout.
Contact an El Paso Car Accident Lawyer
Before you discuss your case with an insurance company again, schedule a free consultation with an El Paso County car accident attorney with James Kennedy, P.L.L.C.. It will cost you nothing and you could learn that your case is worth much more than you anticipated. Speak with someone who knows the law and will fight for your rights - call us today at 915-544-5200.
Source:
https://statutes.capitol.texas.gov/Docs/CP/htm/CP.71.htm