6216 Gateway Blvd. East, El Paso, TX 79905
What Should I Do After I Have Been in a Car Accident with an Uninsured Driver in Texas?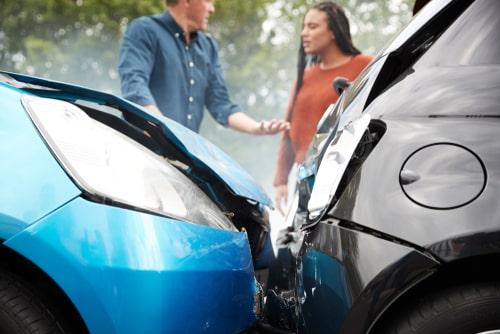 In order to legally operate a motor vehicle in Texas, you must be able to show proof that you can pay for any damages caused by a traffic accident that is your fault. The average driver will do so by purchasing liability insurance. Those who have active auto loans are typically required to carry insurance by their lenders. Unfortunately, some drivers do not follow the rules pertaining to car insurance. According to a study conducted by the Insurance Research Council, around 12.6 percent or one in eight drivers nationwide did not have active car insurance in 2019. Costs from a car accident can get extremely expensive very quickly. Knowing what to do after being in an accident with an uninsured or underinsured driver is crucial for recovering compensation.
Insurance Requirements in Texas
Under Texas law, a driver can choose to insure his or her vehicle. If the driver does not have the assets to be self-insured and he or she purchases insurance from qualified insurance company, the purchased policy must meet certain minimum requirements. To be considered legal, you must carry at least the minimum amount of liability insurance required by law. Liability insurance must be maintained to cover damages of up to at least $30,000 per person, $60,000 per accident, and $25,000 for property damage coverage in the event that you cause an accident.
Over the last several decades, the prices of new cars and the cost of auto parts have skyrocketed, and insurance laws have largely not kept pace with the rising costs. As a result, the dollar amount of the damages caused in a crash can easily exceed the required minimum coverages. If a driver has car insurance but causes an accident in which the damages exceed the policy maximums, he or she is considered to be underinsured. Obviously, if a driver has no car insurance at all, he or she is uninsured.
Who Is Responsible for the Damages?
Any insurance company that sells auto insurance policies in the state of Texas must offer specific uninsured and underinsured motorist (UM/UIM) coverage. However, this coverage is optional under the law, and many drivers forgo UM/UIM coverage. If you are in an accident with an uninsured or underinsured driver, you have the right to seek reimbursement directly from the at-fault driver, but if he or she does not have sufficient insurance, it is often unlikely that he or she will have the ability to pay much more out of pocket. Your insurance may still cover some of the costs of the accident, depending on the specifics of your policy. However, if you declined uninsured and/or underinsured motorist coverage, it may be more difficult to get compensation. In such a case, it is critical to work with a qualified personal injury lawyer who can help you get the compensation you deserve for the losses you have sustained.
Contact an El Paso County Uninsured Driver Accident Attorney Today
If you have been in a car accident with a driver who did not have insurance, it can be a stressful situation. Getting compensation when a driver does not have insurance can be much more complicated than a typical car accident claim. James Kennedy, P.L.L.C., has extensive experience helping clients win claims in many types of vehicle accidents, including in those involving uninsured and underinsured drivers. To schedule a free consultation with our El Paso, TX underinsured driver accident lawyer today, call our office at 915-544-5200.
Sources:
https://www.tdi.texas.gov/pubs/consumer/cb020.html
https://www.iii.org/fact-statistic/facts-statistics-uninsured-motorists