6216 Gateway Blvd. East, El Paso, TX 79905
What Can I Do If I Am Injured at a Construction Site?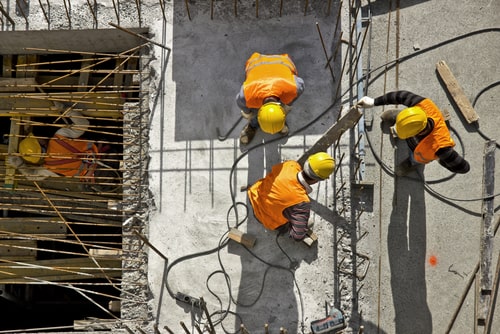 Construction workers face hazardous working conditions as there are a multitude of risks involved, ranging from falling off rooftops to getting hurt while operating heavy equipment, and these injuries can have a profound and lasting impact on a person's life. It is an industry with some of the highest number of fatalities. If you, or someone you care about, has suffered a construction site injury, it is possible that others may be accountable for those injuries. You need a Texas personal injury attorney to help determine third-party liability to ensure you receive the compensation that you are entitled to.
What is Third-Party Liability?
In certain situations, an employee may prove third-party liability and seek damages from a third party who is liable for an injury or death. Lawsuits can be a crucial avenue for receiving compensation, especially when injuries prevent a person from returning to work. Unlike workers' compensation, a third-party claim can offer compensation for both the physical and emotional suffering, in addition to covering lost wages.
In the construction industry, all equipment should be safe so that employees can perform their jobs safely. The equipment should have safety features and warnings. If a company that manufactures and supplies construction equipment fails in this duty, either due to faulty design or assembly, they may be held responsible. After an investigation, an attorney can help you determine if pursuing a third-party product liability claim against the manufacturer is the best option.
Why Does My Employer Say They Are Not to Blame?
Under Texas law, if someone is injured or dies as a result of negligence, the third party could be held accountable for your injuries. In certain situations, it is possible to connect equipment breakdowns to someone other than your employer. Here are a few examples of potential third parties who could be responsible for your injuries:
Subcontractors who are not directly employed by your employer

Manufacturers of hazardous substances

Suppliers of faulty materials
Could I Have a Case if the Equipment Was Not Working Correctly?
On a construction site, there are numerous things happening simultaneously. The last thing you want to be concerned about while doing your job is faulty equipment, but unfortunately, it is a major cause of injuries on construction sites. Here are some important safety measures that should always be in place:
It is crucial to address defective tools and manufacturing flaws promptly

Proper wiring to avoid burn injuries

All machines should have emergency shut-off valves for quick and safe shutdowns when needed

Machines with blades and conveyors should have proper shields to protect workers from amputations or getting tangled up in the machinery
Schedule a free consultation with a Texas Construction Site Injury Lawyer
If you or a family member has been injured due to someone else's negligence at a construction site, please get in touch with James Kennedy, P.L.L.C.. A Van Horn, construction site injury attorney will discuss the available options. Call 915-544-5200 for a complimentary consultation.