6216 Gateway Blvd. East, El Paso, TX 79905
What Are Your Legal Options Following a Workplace Accident in Texas?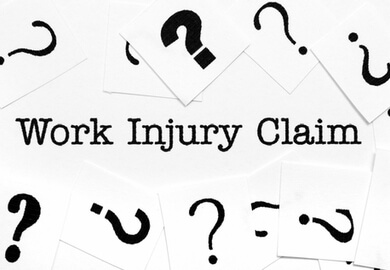 Texas is full of hard workers and sometimes those workers are injured. Whether at a construction site, oil and gas drilling site, an office, or another work environment, work accidents can have devastating consequences. Individuals who are injured at work may be left facing not only a painful recovery but also significant financial implications. Between medical expenses and lost income from missed work, getting hurt on the job can represent a major financial burden.
If you or a loved one were hurt in a work accident in Texas, you may have questions about your legal rights and options. Do you have a right to workers' compensation? Can you sue your employer? What if another party caused the accident?
Texas Workers' Compensation Insurance
Unlike many other states, workers' compensation insurance is not mandatory in Texas. This means that your employer may or may not carry workers' compensation insurance to reimburse injured workers for injury-related costs. If your employer has workers' comp insurance, you may be entitled to compensation for your medical treatment as well as temporary income benefits. Workers' compensation is "no-fault," meaning that you do not have to prove that your employer's actions caused the injury to get compensation. Unfortunately, not all employers carry workers' compensation insurance and the compensation offered by workers' comp is often insufficient.
Bringing an Injury Claim Against a Third Party
In many cases, a third party's carelessness is to blame for a work accident. If a third party caused or contributed to your work injury, you may be able to bring a lawsuit against that party. For example, if defective equipment malfunctioned and you were injured as a result, the company that designed or manufactured the equipment may be at fault. If you were working on a construction site and an engineer's oversight led to a trench collapse, the engineer may be liable for your injuries. If you were hurt in a car accident while on the clock, the other driver may be at fault and held liable.
Third-party claims may allow for the recovery of damages above and beyond those available in workers' compensation cases. You may be entitled to compensation for your medical expenses as well as your full lost wages from missed work. Additionally, you may be entitled to compensation for your non-financial damages including our pain and suffering.
Contact an El Paso Work Injury Lawyer
If you suffered a work injury or your loved one died in a fatal work accident, contact James Kennedy, P.L.L.C. for legal guidance. We can work with you to explore all of the legal possibilities and pursue the course of action that is most likely to result in a favorable outcome. Call our Sierra Blanca injury attorneys today to get the help you need. Call 915-544-5200 for a free consultation.
Source:
https://www.twc.texas.gov/news/efte/workers_compensation.html