6216 Gateway Blvd. East, El Paso, TX 79905
Understanding the Importance of Spoliation Letters in a Texas Truck Wreck Case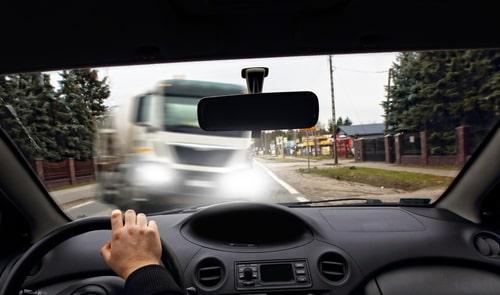 Semi-trucks, flatbeds, delivery trucks, and other commercial trucks are usually much bigger than the other vehicles on the road. Consequently, accidents involving commercial trucks are often catastrophic. If you or a loved one were injured in a serious truck crash, you may be able to hold the at-fault party accountable and recover financial compensation through a truck crash injury claim. Obtaining and preserving evidence is a crucial aspect of a successful claim.
Preserving Evidence So it is Not Lost or Destroyed
Robust evidence is a necessity if you want to win your truck accident case. You will need evidence to prove that the at-fault party's actions caused the crash and that your injuries were the result of that crash. You will also need to prove that you sustained damages as a result of your injuries.
Crucial evidence in a truck accident case may include:
Damage to the vehicles and property involved in the collision
The truck's event data recorder (black box)
Electronic logbooks
Truck maintenance and inspection reports
Trucking company hiring and supervision records
Cargo loading records and weight receipts
Video footage from dash cameras and traffic cameras
Truck driver drug test results
Truck driver cell phone records
Witness testimony
Evidence like this is only useful if the evidence is acquired and preserved properly. If not protected, evidence may be accidentally or intentionally lost or destroyed. For example, event data recorders containing valuable information about vehicle mechanics during the crash may be erased or recorded over. A spoliation letter is a formal letter that notifies a party of pending legal action and requires the party to protect certain evidence.
Spoliation Letters in Your Truck Crash Case
Spoliation letters are used to ensure that crucial evidence is not ruined before it can be used during the truck accident case. Most spoliation letters begin by informing the recipient of the sender's intent to file a claim. The letter will demand that certain evidence is maintained in its current condition and not altered in any way. Spoilation letters are sent via certified mail so there is proof that the recipient received the letter. Hiding, modifying, or destroying evidence in violation of a spoliation letter can be penalized by various sanctions, including special jury instructions.
Contact an El Paso Truck Wreck Injury Lawyer
If you or a loved one were involved in a commercial truck accident, contact James Kennedy, P.L.L.C. for help. Our Sierra Blanca truck accident attorneys understand how to build a powerful claim and fight on our clients' behalf. Call 915-544-5200 for a free, confidential case assessment.
Source:
https://www.texasbar.com/AM/Template.cfm?Section=past_issues&Template=/CM/ContentDisplay.cfm&ContentID=28316