6216 Gateway Blvd. East, El Paso, TX 79905
Pursuing Damages After a Motorcycle Accident Left You Paralyzed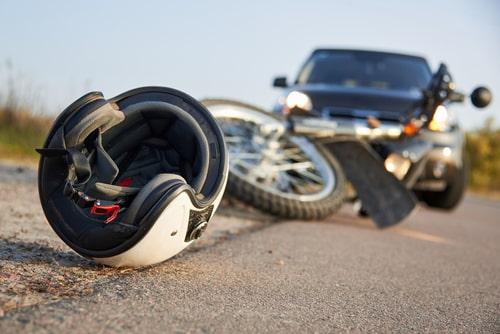 With thousands of miles of open roads in Texas, motorcycle riders can experience a profound sense of freedom and exhilaration that only a Texas road can provide. However, if history has taught us anything, serious injuries can transpire when we least expect them. This is especially true for motorcycle accidents. Motorcycles can be enjoyable, but they can also be exceedingly dangerous. Unlike driving in a car, where you are relatively protected by what is around you through the car's construction and airbags, a motorcycle leaves you much more exposed to what is around you.
Since you are more exposed to what is around you, motorcycle accidents can lead to devastating injuries such as spinal cord injuries. Such injuries are often permanent and can be debilitating to the point where you can no longer work or do anything on your own. Rehabilitation for a spinal cord injury can be a lifelong process. This is often a devastating reality, especially if your injury was caused by the negligence of someone else. If you have been paralyzed in a motorcycle accident, contact an experienced motorcycle accident attorney who will protect your rights and help pursue the compensation you may be entitled to.
The High Value of Spinal Cord Injuries
The American Association of Neurological Surgeons reports that every year, 17,000 new spinal cord injuries occur in the United States. Few injuries are more severe than spinal cord injuries since they often completely inhibit a person from walking, working, and caring for themselves. As a result, the expenses of such injuries can be astronomical, with many families unable to afford the lifelong care expenses that come with taking care of someone with a spinal cord injury.
The Christopher and Dana Reeve Foundation reports that the average lifetime medical expenses for a person with quadriplegia are over $4 million dollars. The cost of such injuries makes hiring an aggressive attorney who will fervently pursue damages on your behalf especially crucial.
Expenses Involved with Spinal Cord Injuries
There are many expenses involved when it comes to caring for someone with a spinal cord injury. These expenses may include but are not limited to:
Long stays in the hospital
Recurrent hospitalizations
Necessary medical equipment
Home adaptations such as ramps for a wheelchair
Loss of income
Pain and suffering
Contact a Van Horn, TX, Motorcycle Accident Attorney
If you have been paralyzed because of a motorcycle accident, you may feel lost about what you should do. During this challenging time, it is crucial to contact an experienced motorcycle accident attorney who will protect your rights and fight to receive the compensation you may be owed. Contact the El Paso motorcycle injury lawyers with James Kennedy, P.L.L.C.. Call 915-544-5200 today for a free consultation.
Sources:
https://www.aans.org/en/Patients/Neurosurgical-Conditions-and-Treatments/Spinal-Cord-Injury
https://www.christopherreeve.org/living-with-paralysis/costs-and-insurance/costs-of-living-with-spinal-cord-injury