6216 Gateway Blvd. East, El Paso, TX 79905
How to Avoid Getting into a Car Accident Due to Winter Weather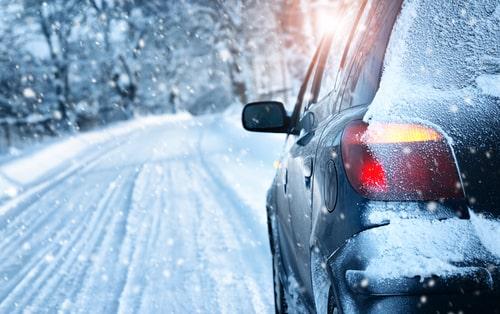 While winter weather can be beautiful, it can also be hazardous, particularly when driving. Snow, ice, and sleet can make driving conditions treacherous, increasing the risk of car accidents. There are essential considerations that all drivers must be aware of when it comes to preparing to drive in winter weather and considerations for when you are out on the road. Today, we will discuss ways to prepare to drive in winter weather and what to keep in mind while you are on the road. Of course, if you are ever involved in a car accident, strongly consider contacting an experienced personal injury to pursue the compensation you may be entitled to.
Considerations for Driving in Wintery Weather
Here are some tips to help you avoid car accidents related to winter weather, including:
Slow down – One of the most important things you can do if driving in inclement weather is to slow down. Reducing your speed and giving yourself plenty of time to stop or maneuver your vehicle can play a significant role in avoiding a car accident.
Use winter tires – Winter tires are designed to provide better traction in snow and ice. If you live in an area with frequent or severe winter weather, consider investing in winter tires to improve your safety out on the road.
Keep a safe distance – It is important to keep a safe distance between your vehicle and the vehicle in front of you. This will give you plenty of time to react if the car in front of you stops suddenly or loses control on slippery roads.
Be prepared – Before heading out on the road, ensure your vehicle is prepared for winter weather. Check your windshield wipers, defroster, and brakes. Make sure your tires and properly inflated and have adequate tread. Also, consider bringing water, snacks, and warm clothes if you get stuck while on the road.
Use your headlights – Visibility can be reduced during winter weather, so it is essential to use your headlights. In addition, make sure your headlights are clean and functioning correctly.
Do not drive distracted – Distracted driving is always dangerous but can be even more difficult in winter weather. Avoid using your phone or other distractions while driving.
Contact a Van Horn Personal Injury Attorney
Contact the skillful Sierra Blanca personal injury lawyers with James Kennedy, P.L.L.C.. Call 915-544-5200 for a free consultation.
Source:
https://www.nhtsa.gov/winter-driving-tips