6216 Gateway Blvd. East, El Paso, TX 79905
How Is Property Damage Determined After a Texas Car Accident?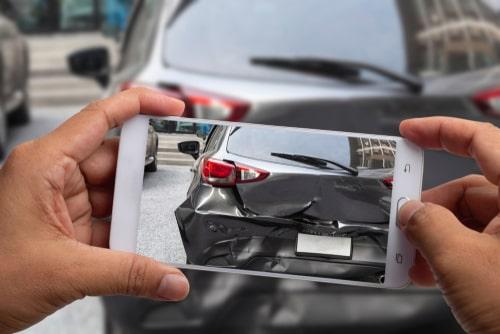 After a car accident in which another party was at fault, the other party's insurance company will be responsible for compensating you for the damage done to your vehicle in addition to any personal injuries you may have suffered. But how do insurance companies assess a car's value? And more importantly, how can you make sure that you are not getting shortchanged by a company trying to save a few bucks? Read on to learn more and then contact a Texas car accident injury attorney for help with your case.
How Do Insurance Companies Assess the Value of Car Damage?
Insurance companies use a claims adjuster to verify the basics of the accident and make an initial assessment of the cost of the damage. To do this, they need to see the car in person as soon after an accident as possible. Remember that while a claims adjuster is responsible for accurately assessing the damage done to your car, they are also looking out for the insurance company's financial interests–meaning they might try to minimize or overlook certain damage or attribute it to a cause other than the crash. For this reason, it is always a good idea to try to be present during the adjuster's visit.
After the initial assessment, the insurance company can consult with auto repair shops to get further information about how much it would cost to fix a damaged car. If they believe the cost of fixing the car is more than the value of the car, they may simply offer a cash settlement for a totaled car. If not, they will make an offer to compensate you to get the car fixed.
This initial offer is nothing more than that: an offer. You do not have to accept it and in most cases, you should not. The insurance company is almost certainly going to offer a lower estimate and hope that you will settle for the minimum amount they hope to get away with.
To avoid getting taken advantage of by the insurance company, make sure you take the following steps:
Hire a personal injury attorney. If an insurance company knows you have legal representation, they will be less likely to try to waste your time or take advantage of you

Take pictures of the damage after the accident and write down all the damage you can see

Get an estimate from at least one auto shop

Check your car's worth on more than one website

Stay with the adjuster as they check your car for damage and make sure to show them any damage they might have missed

Do not accept the first settlement offer you receive
Been Injured in a Car Crash? Call a Texas Personal Injury Lawyer
If you have been hurt in a car crash caused by someone else's negligence, you deserve to have an experienced, aggressive Sierra Blanca personal injury attorney helping you fight for your rights. James Kennedy, P.L.L.C. has an established track record of successful outcomes, helping victims recover millions of dollars in compensation. Call our offices today at 915-544-5200 to schedule your free consultation.
Source:
https://www.iii.org/article/how-are-value-my-car-and-cost-repair-determined