6216 Gateway Blvd. East, El Paso, TX 79905
How is Diminution in Value Addressed in a Texas Car Accident Case?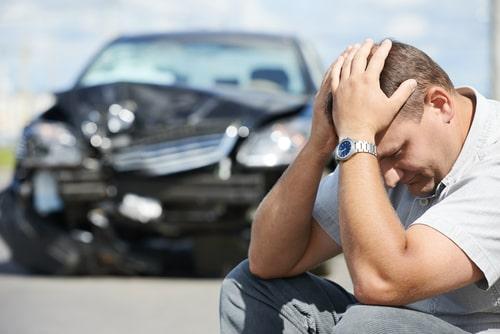 When an individual is injured in a car accident, truck accident, or motorcycle crash, he or she may be left with a heavy financial burden. In addition to lost income from missed work, medical bills, and other expenses, the injured person must also contend with vehicle repair costs. While monetary damages from a personal injury settlement or award may address the cost of repairing the damaged vehicle, it is also necessary to consider the diminution in value resulting from the accident.
What is Diminution in Value?
The term "diminution in value" refers to lost value caused by an event such as a car crash. A vehicle that has been involved in a serious wreck may never regain its full value – even after being repaired. Even if the vehicle damage is fixed, the fact remains that the vehicle is now one which has previously been involved in a serious wreck. Buyers are much less likely to pay top dollar for a vehicle with a crash history than one that was never involved in an accident. Consequently, the overall value of the vehicle is reduced.
Can I Get Compensation for the Loss in Value?
Texas insurers are not obligated to pay a first-party claimant for diminished value if the vehicle is repaired to its pre-accident condition. However, an insurance company may be required to pay for diminution in value in a third-party claim. In other words, if you file a claim with the at-fault party's insurer, that insurer may be obligated to compensate you for the vehicle's loss in value.
Insurance companies should not be trusted to accurately value your vehicle before and after the crash. The ultimate goal of any insurance company is to reduce the payout offered to accident victims as much as possible. This is why it is essential to work with a skilled personal injury attorney with experience handling diminution in value claims. Your attorney can help you take the steps necessary to pursue the full lost value of your vehicle in addition to the other damages you suffered.
Contact a Sierra Blanca Car Accident Lawyer
If you or a loved one were involved in a car accident, you may be able to recover compensation for your damages, including the diminution in value of your vehicle. For help seeking the compensation you deserve, contact El Paso, Texas personal injury attorney James Kennedy. Mr. Kennedy has over 25 years of experience tenaciously representing injury victims. Call James Kennedy, P.L.L.C. at 915-544-5200 today for a free consultation.
Sources:
https://casetext.com/case/jones-v-wallingsford
https://case-law.vlex.com/vid/124-s-w-3d-630366942