6216 Gateway Blvd. East, El Paso, TX 79905
How Do I Seek Medical Care After an Accident If I Do Not Have Health Insurance?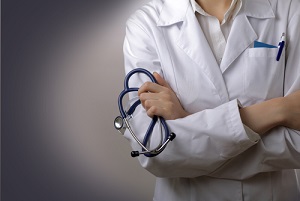 Getting injured in a car accident can be exceedingly scary and downright traumatizing. Depending on the accident, you may suffer injuries that can last for years or even be lifelong. In addition, it is not uncommon for a car accident to cause injuries that need immediate and sometimes extensive medical treatment. However, what happens if you are injured in a car accident but do not have medical insurance?
While the at-fault driver in your car accident may eventually be required to compensate you for your injuries, what if your injuries cannot wait and require immediate care? This scenario could cause even the most even-keeled person to panic. Today, we will try to answer some common questions associated with receiving medical treatment after a car accident for those who do not possess medical coverage. If you are in this situation, do not hesitate to contact an experienced car accident attorney to help you understand your rights and options.
Is a Hospital Required to Treat Injured Individuals?
Yes. Whether you arrive by yourself or in an ambulance, the emergency department at the hospital will be required to treat you if you have a medical emergency. This is true whether you have medical insurance or not. The hospital will treat you if you arrive at the hospital with acute symptoms such as pain that is at risk of jeopardizing your health or may cause additional harm to your body.
What About Ongoing Care?
It is not uncommon for those who have sustained injuries in a car accident to require ongoing care, like follow-up appointments, to learn more about your pain management options. While these appointments may be difficult to secure without medical insurance, options exist. These options may include the following:
Auto insurance – It may be possible for you to send medical bills to a car insurance provider. This may be your car insurance policy or that of the other driver involved in the accident. That said, you may need to provide evidence that the insurance company must provide medical care up to the policy's maximum.
Letter of protection – Ask your attorney for a letter stating that your case is being pursued and that the attorney intends for the doctor or facility to be paid out of any recovered funds. Not all doctors or facilities will accept a letter of protection—also known as an "attorney's lien" or "hospital lien"—but this could be an option for you.
Medicaid – This is a good option for those who cannot afford medical insurance on their own. If you are in this situation, consider applying to Medicaid.
Medical insurance exchange – The federal government medical insurance marketplace was designed to assist those who are without medical insurance to receive the medical coverage they need. Notably, pre-existing conditions are required to be covered. Therefore, injuries you sustained in the accident will likely be able to get treated.
Contact an El Paso Car Accident Attorney
Do not feel like you must suffer with your pain and injuries while you wait for the insurance company's settlement. If you have been injured in a car accident and do not have medical insurance, contact the highly knowledgeable Sierra Blanca car accident lawyers with James Kennedy, P.L.L.C.. Call 915-544-5200 for a free consultation.
Source:
https://statutes.capitol.texas.gov/Docs/CP/htm/CP.71.htm
https://www.acep.org/life-as-a-physician/ethics--legal/emtala/emtala-fact-sheet/