6216 Gateway Blvd. East, El Paso, TX 79905
How Can I Recover Compensation for the Reduced Value of My Vehicle After an Accident?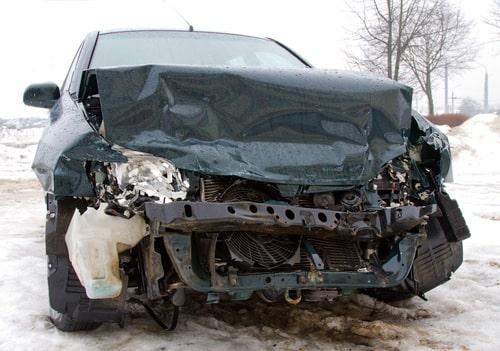 Car crashes happen every day in Texas. Some are caused by driver inattention, drunk driving, or traffic law violations. Others are caused by defective vehicle components such as defective tires or brakes. Whatever the reason, car accidents have a major personal and financial impact on victims.
Many car crash victims are able to recover financial compensation for vehicle repair, medical bills, and other costs. However, even after a vehicle is repaired, the vehicle may not recoup its original value. Fortunately, Texas law allows car accident victims to seek compensation for the diminished value of their vehicle.
Addressing the Difference in Value Before and After a Collision
Mechanics can repair vehicle damage after a car accident, but there is no way to go back in time and make it so the accident never occurred. Regardless of the repairs performed on the vehicle, the vehicle has still been involved in an accident and potential buyers will no longer pay top dollar for it.
If your vehicle was involved in an accident, you may worry that the resale value of the vehicle has been permanently reduced. Fortunately, you may be able to recover compensation for the diminution in value through a diminished value claim.
Diminished Value Claims in Texas
In Texas, insurance companies are not required to reimburse first-party claimants for their vehicle's reduced value if the vehicle can be restored to its pre-accident condition. Insurance companies may be obligated to compensate vehicle owners for reduced vehicle value in third-party claims. It another party's negligence caused your accident, that party's insurance company may be obligated to compensate you for the diminished value of your vehicle.
Car insurance companies are often quick to offer a low settlement that does not adequately address the financial implications of a serious wreck. A car accident lawyer can help you gather evidence, meet deadlines, and advocate for you during communications with the insurance company
Contact an El Paso Car Accident Injury Lawyer
At James Kennedy, P.L.L.C., we understand the complexities associated with diminution in value claims. We can help you understand your options and build a compelling claim for damages. Our Sierra Blanca personal injury attorneys have secured impressive settlements and awards for car accident victims in El Paso and the surrounding areas. We offer dependable legal advice and aggressive representation with a focus on personalized solutions. Call us today at 915-544-5200 for a free consultation.
Source:
https://www.tdi.texas.gov/bulletins/2000/b-0027-0.html