6216 Gateway Blvd. East, El Paso, TX 79905
Getting Medical Care Before a Settlement Without Health Insurance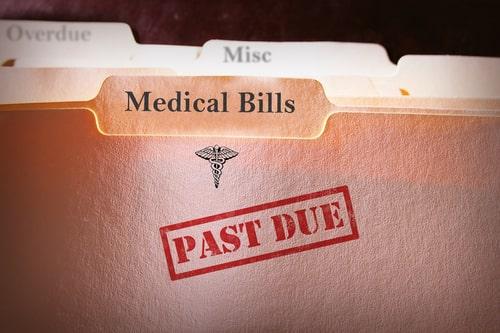 When you have been injured by someone else's negligence, they may be legally obligated to cover your medical bills and other costs related to your accident. However, depending on the complexity of the case and how cooperative the defendant (or their insurance company) is, it may be months or years before you see a dime of compensation. In the meantime, you are hurt now and you need health care now. If you are one of the millions of Americans who do not have health insurance, getting the care you need when you need it can be a challenge. There are several ways that you can try to get your injuries treated. An attorney may be able to help guide you through the process of seeking care now.
What if I Need Emergency Care After the Accident?
It is important to know that hospitals are required to treat anyone who is having a medical emergency, whether they have insurance and are able to pay or not. You can be treated in the ER right away, and you will not be discharged until it is safe for you to go home. The bill can be addressed later.
How Can I Get Health Care Without Insurance After an Accident?
After the need for emergency care has passed, you may require continuing care, such as follow-up visits with a specialist or physical therapy. Trying to get a doctor to begin treating you when you have no health insurance can be very difficult. Strategies you and your lawyer may use to make sure you are getting the care you need in the meantime include:
Medicaid - Many people who do not currently have health insurance qualify for Medicaid. This may be a good time to apply.
Negotiation - If you are expecting a settlement, some doctors and hospitals will agree to treat you on the condition that they will be paid back out of the settlement. Your attorney may be able to help you negotiate an agreement like this. If you go this route, you will most likely need to provide some kind of proof that someone else is liable and will pay for your injuries.
Car insurance - In some cases, a medical provider will bill the insurance company of the at-fault driver directly, bypassing your health insurance or lack thereof entirely. If you were able to get the other driver's insurance information quickly, this may be a good solution. However, if you do not have the other driver's information because you were in a hit-and-run, or were hit by an uninsured driver, this may be more difficult. You would need to check with your own car insurance company to determine whether you would be covered by your policy.
An attorney may be able to help you find the best method of getting care without health insurance. Also, remember to save any bills you receive.
Call a Texas Personal Injury Lawyer
If you were hurt in an accident due to another party's negligence and are having trouble finding care, James Kennedy, P.L.L.C. may be able to help. Our experienced Sierra Blanca personal injury attorneys have assisted quite a few people in your situation. Call 915-544-5200 to start with a free consultation.
Source:
https://www.medicalnewstoday.com/articles/where-can-i-go-for-medical-care-without-insurance