6216 Gateway Blvd. East, El Paso, TX 79905
El Paso Semi-Truck Crash Kills Two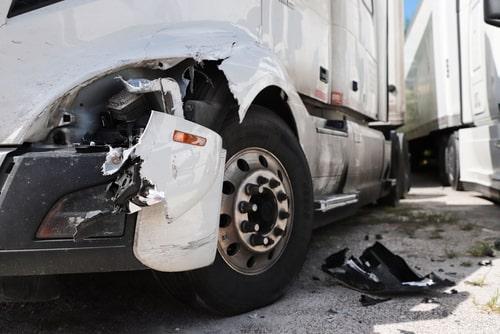 Last week in El Paso's Upper Valley, two women were killed when a semi-truck pulling a cargo trailer crashed into a passenger vehicle as the vehicle attempted a U-turn at an intersection. Texas has several hundred fatal trucking accidents every year, each accident leaving behind grieving loved ones looking for reasons for their loss.
If you have lost someone you love in a Texas car crash, it is important to determine whether the other driver's actions were responsible for the accident. An experienced personal injury attorney can complete an investigation into the causes of the accident on your behalf. If the other driver had even partial responsibility for the crash, you may be able to recover compensation for a wide range of losses, including lost wages, pain and suffering, loss of consortium, and more.
What Are the Most Common Causes of Passenger Vehicle and Semi-Truck Accidents?
Passenger vehicles rarely fare well in even relatively minor crashes with semi-trucks. Semi-trucks are so much larger and heavier than passenger vehicles that small crashes can quickly become serious or fatal. Many times, the accidents are the result of the truck driver failing to pay sufficient attention to their environment or driving under heavy fatigue. Other times, passenger vehicle activity causes or contributes to crashes.
Other common causes of passenger vehicle and semi-truck collisions include:
Driving while using a phone, eating, or other distracting activity
Driving inappropriately for weather conditions
Poor truck driver training
Poor truck maintenance
Improperly loaded cargo
Driving under the influence of drugs or alcohol
Failing to check blind spots
Speeding
Not yielding the right of way
What if I Was Partly at Fault?
Sometimes car crashes happen as a result of the behavior or two or more drivers. Texas uses the doctrine of partial fault liability, allowing victims injured in an accident to still recover compensation in certain circumstances even if they were partly at fault. If you are more than 50 percent responsible for the accident, you will not be able to recover any damages. However, if your responsibility is 50 percent or less, you can still recover a portion of the compensation for your claim.
Your award will typically be reduced by the percentage of the accident for which you were found to be at fault. An attorney can make a compelling argument to a jury that you were not at fault or only partially at fault for an accident and still deserve an award for your suffering.
Contact an El Paso Semi-Truck Accident Lawyer
When you lose someone you love in a tragic accident with a semi-truck, you deserve the help of a committed, experienced El Paso County truck accident attorney who can help you get the compensation to which you are entitled. Call James Kennedy, P.L.L.C. to schedule a free consultation and learn more about how we can help. While a lawsuit may be the last thing on your mind while trying to manage grief and loss, statutes of limitations apply and the faster you act, the easier it may be to get evidence for your case. Call 915-544-5200 today.
Sources:
https://cbs4local.com/news/local/two-killed-in-upper-valley-crash-involving-semi
https://ftp.txdot.gov/pub/txdot-info/trf/crash_statistics/2020/28.pdf