6216 Gateway Blvd. East, El Paso, TX 79905
Do I Need an Attorney When Filing a Personal Injury Insurance Claim?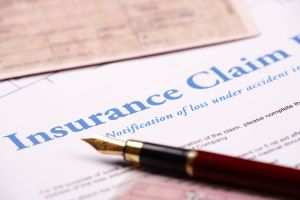 A personal injury caused by an accident or the negligence of another can send a person reeling as they figure out what they should do. In many cases, the entire situation can feel completely overwhelming, sometimes to the point where the injured party feels helpless as they try to get on with their life after their injury. The prospect of dealing with insurance companies can make these matters even more stressful.
The best thing someone can do if they have suffered an injury or if a family member has died due to someone else's negligence is to contact an experienced personal injury attorney. Make no mistake: the best way to deal with the insurance company is by having a lawyer to support and represent you as you spar with the insurance company. However, insurance companies will often discourage this, and it is important to understand why.
Why Do Insurance Companies Not Want You to Lawyer Up?
There are many reasons why insurance companies likely do not want you to retain an attorney to help you with your personal injury claim. These reasons may include:
An attorney can increase the value of your claim – Insurance companies are businesses, and they want to pay out as little money as possible to settle claims. If you hire an attorney, they will fight for the maximum compensation you deserve. Attorneys are skilled at negotiating with insurance companies, and they can often secure a much higher settlement than the company would offer you on your own.

Attorneys can help you navigate the legal process – Personal injury and wrongful death cases can be complex, and they require extensive legal knowledge to navigate. The insurance company knows that you will likely be at a disadvantage when negotiating a fair settlement if you do not have an attorney.

Insurance companies want to protect their bottom line – As stated previously, insurance companies are a business. As a result, they are out to make money, and large settlements will hurt their bottom line. A company may be able to reduce their financial liability and protect their profits if they convince you not to hire an attorney. They may claim that you do not need an attorney or that hiring an attorney will cost more legal fees. Do not fall for this line of reasoning. While it is true that lawyers cost money, if the end result is a much larger settlement than you would have gotten without a lawyer, then the lawyer fees will be worth it.
Contact an El Paso County Personal Injury Attorney
Never feel like you need to face the insurance company on your own. Instead, contact the skillful Sierra Blanca personal injury lawyer at James Kennedy, P.L.L.C.. Call 915-544-5200 for a free consultation.
Source: https://www.forbes.com/advisor/life-insurance/how-to-file-insurance-company-complaint/