6216 Gateway Blvd. East, El Paso, TX 79905
Did a Defective Tire Cause Your Car Accident?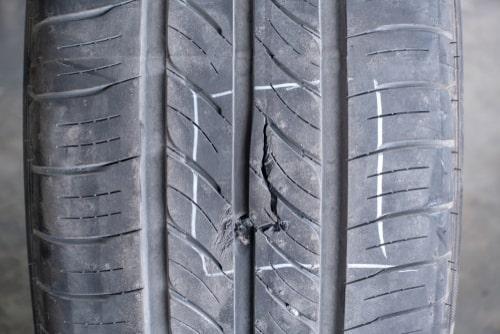 We rely on our vehicles to get us and our loved ones from place to place safely. A crucial factor in this safety is the quality of our vehicles' tires. Tires play such an important role in our vehicles' performance that one small defect can cause a dangerous accident. Shockingly, 612 tire-related fatal car accidents occurred in 2019 alone.
Being involved in a car accident is scary enough. Knowing that the car accident could have been prevented is even more frustrating. Car crashes caused by tire defects can lead to considerable financial and non-financial consequences. Fortunately, it may be possible to recover compensation for damages like medical bills, lost wages, and vehicle repair costs. It is possible to receive damages in a case like this, especially when another party, such as the tire manufacturer, was negligent in the production process.
How to Tell If a Tire Defect Caused Your Accident
Regardless of how well you take care of your vehicle's tires, tire defects may be unavoidable. When these defects are present, it is possible to lose control of the vehicle and cause an accident, potentially harming yourself and others.
While tire defects come in many different variations, the most common defect is the separation of the tread from the tire. It is possible that the fault was caused during the manufacturing process. Products are deemed defective when they differ from the original specifications and typical product line design. A tire's design may also be inherently flawed from the beginning.
A skilled truck accident injury lawyer can help you determine if a tire defect caused your accident. Defects are often identified by the type of damage inflicted to the tire but can be further supported by photographic evidence and testimony from expert witnesses.
What to Do Next
Anyone harmed in an accident caused by a defective tire may want to acquire an experienced personal injury lawyer to assist them through the recovery process. It may be possible to pursue a lawsuit in this case and receive financial compensation for damages. Possible damages that may be recovered in this type of lawsuit include hospital bills, lost wages, and pain and suffering.
Contact Our Van Horn, TX Personal Injury Attorney
Car accidents are, unfortunately, a common occurrence. Because of this, any accident that could have been avoided should be taken very seriously and investigated. When injuries are caused by defective tire accidents, the tire failure should be assessed and the appropriate parties should be held liable. An El Paso County personal injury attorney can help collect evidence from your accident to fight for your case. Call James Kennedy, P.L.L.C at 915-544-5200 for a free consultation.
Sources:
https://www.nhtsa.gov/interpretations/12-00245itadefectivetireexportation
https://www.nhtsa.gov/equipment/tires