6216 Gateway Blvd. East, El Paso, TX 79905
Compensation for Work-Related Injuries in the Oil and Gas Industry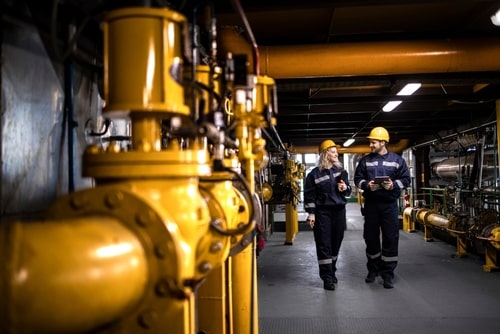 Oil and gas refineries are a high-risk sector, where workers are often exposed to dangerous conditions that often result in work-related injuries. If you have been injured while working in the oil and gas industry, understanding your legal rights, and seeking appropriate compensation is crucial. Today, we are going to shed light on the legal framework surrounding work injury claims in this industry.
Here is What You Need to Know
It is crucial to understand that workers' compensation laws provide injured workers with financial benefits to cover medical expenses and lost wages. Therefore, you may be entitled to workers' compensation benefits if you sustain an injury while working in the oil and gas industry. Remember, it is essential to report the incident as soon as possible to your employer as well as consult with a workers' compensation attorney with the knowledge and qualifications required to assist you in your workers' compensation claim.
In some cases, work-related injuries in the oil and gas industry can be caused by other parties, such as equipment manufacturers or subcontractors. You may have a third-party liability claim if you believe someone other than your employer was responsible for your injury. These claims may allow you to recover additional compensation beyond that provided by workers' compensation.
Even Though I Was Injured at Work, Will a Personal Injury Lawsuit Be Something I Should Consider?
Another critical factor that may be relevant in your situation is determining your employer's level of responsibility. Oil and gas companies have a legal duty to provide employees with a safe working environment. If an employer fails to uphold this duty or violates safety regulations, you may have grounds for a personal injury case.
To pursue a personal injury case, you generally need to establish negligence on the part of the responsible party. Conditions supporting your claim include showing the defendant had a duty of care, breached that duty, and caused your injury as a result. To support your case, gathering evidence, like accident reports and witness statements, will be important.
Contact an El Paso County Oil and Gas Refinery Accident Lawyer
Unfortunately, oil and gas refinery accidents can cause devastating injuries, often involving severe burns. In the wake of your injury, you will need an attorney willing to stand up for you. Consider consulting with the compassionate Sierra Blanca oil and gas refinery accident lawyer with James Kennedy, P.L.L.C.. Call 915-544-5200 for a free consultation.
Source - https://www.osha.gov/oil-and-gas-extraction