6216 Gateway Blvd. East, El Paso, TX 79905
Are You Underestimating What Your Car Accident Claim Is Worth?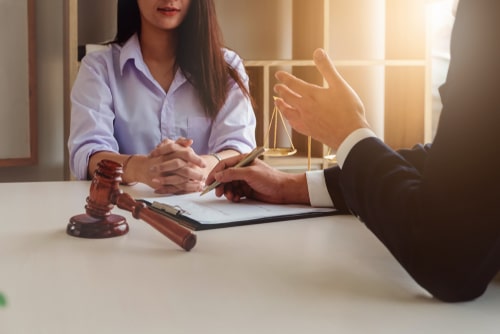 After a negligent driver leaves you injured, one of the first things that is going to happen is that you will get a phone call from the other driver's insurance company. They will be hoping you answer personally instead of referring them to your attorney. If this is the case, then they will most likely make you an offer right away. The offer will probably sound quite good. They may even give you a six-figure number that seems like way more than enough to cover your medical expenses in addition to fixing or replacing your vehicle.
Do not take this offer. While it may sound like a lot, accepting this offer could end up costing you quite a bit of money. Your best bet is to seek out an experienced attorney who can help you discern what your car accident claim is really worth before speaking to an insurance company.
How Do Insurance Companies Calculate Their First Offer?
Insurance companies exist to make a profit, not to help you. They will nearly always try to get away with paying out as little as possible when one of their customers causes a crash. Before making an initial offer, a claims adjuster will review the facts of the case and try to make an educated guess about what a jury might award you should the case go to trial. Then, they offer you only a small percentage of that.
What they are hoping for is that as an unrepresented party, presumably with little or no legal experience related to car accidents, you will not have the tools you need to determine what your claim is actually worth. In many cases, the amount offered will not even fully cover your out-of-pocket costs related to the accident.
The first offer is unlikely to include things like lost wages or any non-economic damages, like pain and suffering that an attorney may recommend requesting.
How Can a Lawyer Help?
An attorney who has experience with car accident claims will be better able to calculate the amount of compensation you should really be asking for. Insurance companies who may be eager to take advantage of an unrepresented party can quickly become more reasonable when they are negotiating with a lawyer.
Aside from that, you may not be at your best in the days following your crash. You may be tired, in pain, and reeling from the trauma. You may be tempted to accept a lowball offer just to bring an end to the situation. Letting an attorney handle the negotiations for you can help you avoid leaving money on the table.
Call an El Paso County Car Accident Attorney
James Kennedy, P.L.L.C. fights for our clients to receive the full amount of compensation they deserve. Our experienced El Paso car accident lawyers can help you determine what your claim is really worth. Call 915-544-5200 when you are ready for a free consultation.
Source:
https://www.caranddriver.com/car-insurance/a31268644/how-to-negotiate-an-insurance-settlement-for-your-car/