6216 Gateway Blvd. East, El Paso, TX 79905
Accident Reconstruction May Be a Powerful Tool in Your Commercial Truck Wreck Case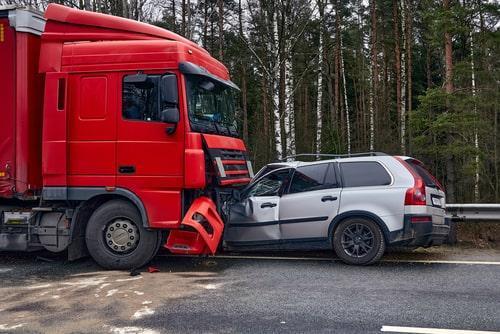 Commercial trucks, including semi-trucks, flatbeds, and delivery trucks, are much larger than most of the vehicles on the road. This means that crashes involving commercial trucks often cause significant property damage and serious injuries. Sadly, many commercial truck accident victims do not survive. If you were hurt or a loved one died in a truck crash, you may be interested in taking legal action against the trucking company.
Bringing a successful injury or death claim against a trucking company or carrier is no easy feat. To win the case and recover damages, the plaintiff and his or her attorney must prove several elements, including the cause of the crash and the party at-fault for the crash. Accident reconstruction can be a valuable tool in truck accident cases.
What is Accident Reconstruction or Crash Reconstruction?
Accident reconstruction is the process of understanding what series of events led to a crash and representing these facts through models and simulations. Experts in the field of accident reconstruction often have an advanced understanding of physics, mathematics, and engineering. They evaluate evidence and witness testimony to understand how and why a crash occurred.
Accident reconstructionists may:
Inspect the vehicles involved in the crash and not the severity and location of vehicle damage
Analyze property damage, skid marks, and vehicle debris at the accident scene
Incorporate information about vehicle speed, braking, acceleration, and steering from the truck's event data recorder
Understand how factors like weather and road conditions may have contributed to a crash
Review crash test reports, published works, and vehicle specifications to better understand how the vehicles behave during a collision
View video evidence from dash cameras, traffic cameras, and other sources
All of this information is used to form a complete picture of what happened during the crash. Of course, the accident reconstructionist cannot know with 100 percent certainty exactly what happened during the crash. However, technological advancements have made it possible to reconstruct an accident with a high degree of accuracy. The accident reconstructionist will then organize this information into an easy-to-understand simulation of the events.
Contact an El Paso County Truck Crash Attorney
At James Kennedy, P.L.L.C., we do whatever it takes to aggressively pursue justice and financial compensation for truck wreck victims and their families. We regularly work with a wide variety of experts, including accident reconstructionists, to ensure that our clients have the best chances possible of financial recovery. Call our experienced team of El Paso truck accident injury lawyers to learn more. Set up your confidential, free initial consultation by calling 915-544-5200 today.
Source:
https://ndaa.org/wp-content/uploads/Crash_Monograph_FinalWEB_revised3.pdf