6216 Gateway Blvd. East, El Paso, TX 79905
5 Ways to Prove That a Tire Defect Caused Your Accident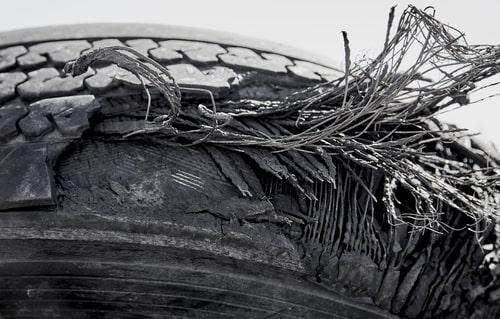 Defective tires put everyone on the road in danger. They can burst without warning, causing the driver to lose control of the vehicle. Defective tire crashes are more likely to happen at higher speeds, so they can be particularly serious. Multiple vehicles are often involved especially when these accidents happen on the highway. If you were hurt in a car crash caused by a defective tire, the maker or seller of the defective tire can be held liable. They had a duty to put only reasonably safe tires on the market, and their failure to do so resulted in injuries. The difficult part may be proving that your accident was in fact the result of a tire defect. To do so, you will probably need to enlist the help of an experienced tire defect attorney. Multiple types of evidence may be needed, and a thorough investigation will need to be performed.
What Types of Evidence Might I Need to Prove a Defective Tire Case?
Tire companies and stores are no more keen on paying out a fair settlement than insurance companies are. The more proof of the defect you have, the better. Your attorney may seek out evidence like:
Accident scene photos - Photos of the exploded tire and any tire tracks on the road may help show where and how the tire burst.
Expert testimony - As it can be difficult for a layperson to discern what caused a tire to burst, lawyers often bring in expert witnesses in tire defect cases. These individuals are highly knowledgeable about tires and tire defects, so their assessment can go a long way toward convincing everyone.
Witness testimony - The majority of car accidents are witnessed by someone. If a witness or even better, multiple witnesses, say they saw your tire explode for seemingly no reason, you are much more likely to win. The word of neutral, third-party witnesses with no interest in the outcome of the case is typically taken seriously.
Tire pieces - If possible, tire fragments should be collected after the crash. The pieces can be examined to determine whether the tire was punctured by an object on the road, or simply burst on its own.
Cameras - Cameras are absolutely everywhere these days. Drivers have dashcams. Quite a few traffic lights have cameras. Businesses have security cameras. People often film themselves in public. Many homes have cameras. Your lawyer may be able to locate video footage of the accident.
Multiple types of evidence are often used in a tire defect case. If you suspect that a tire defect caused the accident, it is best to call an attorney as soon as possible. The sooner they can begin investigating, the easier it may be to locate strong evidence.
Call a El Paso Product Liability Attorney
James Kennedy, P.L.L.C. is skilled at using all available types of evidence to prove a tire defect. Our experienced Van Horn tire defect lawyers will leave no stone unturned in our search for evidence that can help your case. Contact us at 915-544-5200 for a free consultation.
Source:
https://www.crashforensics.com/tirefailures.cfm