6216 Gateway Blvd. East, El Paso, TX 79905
4 Ways a Personal Injury Attorney Can Help With Your Texas Personal Injury Claim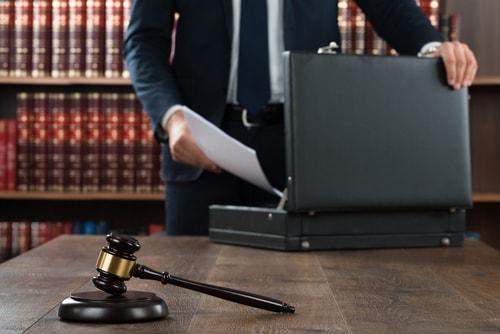 The area of personal injury law deals with injuries to persons and property caused by negligent or malicious actions. Many personal injury claims follow a car accident or truck accident in which someone is hurt or killed. Slip and fall accidents, amusement park accidents, work accidents, and other incidents can also lead to a personal injury claim.
Injured victims and their families often experience immediate financial upheaval after being hurt in an accident. Vehicle replacement costs, medical bills, and lost income make the process of healing even harder than it already is. A personal injury claim may help victims recover financial compensation for these and other financial losses after an accident. Working with an experienced personal injury lawyer during this process benefits injured victims in a multitude of ways.
Choosing the Course of Action That Is Best for You
Every accident is unique, and there are nearly countless ways that an accident victim can respond. Some accident victims assume that it is best to settle with the insurance company as quickly as possible in order to secure compensation. However, doing so can sometimes mean accepting a much lower settlement offer. A skilled attorney can help you determine the course of action that is best given your unique situation and needs.
Communicating With the Insurance Company and At-Fault Party
When you have been injured in a car crash, truck wreck, slip and fall, or another injury-causing incident, your priority should be rest and recovery. The last thing an injured person should have to worry about is frustrating conversations with an insurer or piles of paperwork. Personal injury lawyers handle these types of issues for you so that you can focus on what really matters: your health.
Building an Evidence-Backed Claim
Many personal injury cases are "he-said, she-said." In other words, it is the injured party's word against the defendant. You will need compelling evidence to win your case and successfully collect compensation. An experienced attorney will know how to obtain this evidence and preserve evidence so it is not lost or destroyed.
Advocating for Your Best Interests
Your lawyer's main concern is to advocate for your best interests. This may mean fighting for a decent out-of-court settlement during negotiations with the insurance company or representing you during a personal injury lawsuit. Whatever happens, your lawyer will protect your rights and advocate for you and your family's financial future.
Contact an El Paso Personal Injury Lawyer
Parties that harm others should be held accountable for their actions. At James Kennedy, P.L.L.C., we help you do just that. To learn more about how our experienced Texas personal injury attorneys can assist you during your case, call 915-544-5200. Schedule your free consultation today.
Source:
https://www.txcourts.gov/about-texas-courts/juror-information/basics-of-the-texas-judicial-system/