6216 Gateway Blvd. East, El Paso, TX 79905
Spring 2023 Scholarship Winner Annabel Cunningham
Spring 2023 Award Winner: One Tough Student Scholarship
Annabel Cunningham, Spring 2023 Award Winner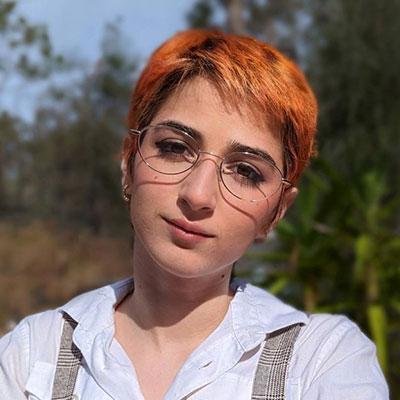 Annabel Cunningham has been awarded $1,000 through the James Kennedy Law One Tough Student Scholarship. Annabel is in the first year of her undergraduate studies at the College of Central Florida. Through her well-researched essay, you learn of the changes she hopes to instill throughout the community to combat drunk driving.
Read Annabel's Essay:
"Nearly twice as many people in alcohol-involved crashes are killed or injured (32 percent) compared to those in non-alcohol-related crashes (17 percent)." Cultural context, infrastructure, and ignorance cause drunk driving. Passive alcohol sensors and interlock systems stop it. But what can be done at the individual level? This is where local government, local voting, and moral integrity are important.
My mother always emphasized how she would rather give me a ride home than identify my body, but most people don't have my mom. Most people must depend on taxis, ride-sharing apps, or public transportation. With my local public transit, rides at seven thirty in the morning are already "limited to work, medical and are based on availability and service areas." There also aren't scheduled pick-ups or drop offs after three in the afternoon, nonetheless when people are drinking. Even if the bus runs late into the night, bad "quality of bus stops" are likely to lead to women getting rides from drunk drivers, as the risk is similar.
Better transportation infrastructure decreases drunk driving but isn't easy to manipulate as an individual. Electing those who care about transportation infrastructure will help as well as taking advantage of the services available to show officials that it deserves more funding.
In addition, most drivers don't even know the facts of drunk driving. "Individual beliefs about risk and safety… transmitted through peer and/or parental influence" is dictated by "the cultural context." The culture around someone is impacted by their friends and family. As an individual, being steadfast in the harm of drunk driving deters others. Saying yes to rides for people, without judging, will also set an example and give people an alternative to drunk driving. Just being the one to steal and hide the keys of drunk people goes a surprising distance in preventing tragedy.
The way enforcement is enacted from traffic stops to the courtroom changes the rate of repeated offenders. At "routine traffic stops, saturation patrols, sobriety checkpoints, and accident scene responses," passive alcohol sensors are "under-utilized" by police. These sensors are twice as effective at identifying above limit offenders compared to standard sobriety tests. By employing scientific equipment rather than human perception, police officers better prevent overconfident liars from drinking and driving.
When offenders are identified, police being able to "confiscate a driver's license at the time of arrest" is "more effective than post-conviction license suspension or revocation" and reduces drunk driving fatalities "by 5-9 percent." Repeated offenses are further reduced by licenses being reinstated only after interlocks are installed in their cars. The enforcement of interlocks is shown to reduce further offenses "during restriction period and during the two years after the interlocks were removed" but isn't pushed on all offenders. Better implementation of interlocks uses them as alternatives to worse penalties, provides financial assistance for installation, and establishes a monitoring program.
These solutions seem daunting at the individual level, but societal change can start anywhere, with anyone. Inquiring from local officials about enforcement may be the push to change protocol in effective ways. Electing officials who listen and care about the community, who citizens can contact and push for better enforcement, is the difference between life, disability, and death.