6216 Gateway Blvd. East, El Paso, TX 79905
Spring 2022 Scholarship Winner Liliana Isabelle Hill
Spring 2022 Award Winner: One Tough Student Scholarship
Liliana Isabelle Hill, Spring 2022 Award Winner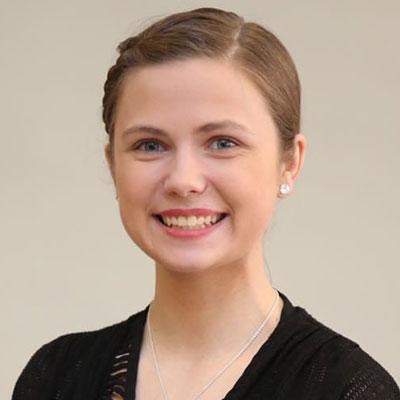 Liliana, a double major in Animal Science and Ag Communications, currently attends Ellsworth Community College. She plans to transfer to Iowa State University to continue pursuing these two subjects.
Read Liliana's Essay:
I think there is a lot of work to be done to reduce drunk driving accidents at a societal level, but I think as a society, we just need to pick one place to start and move forward from there. To start, high schoolers should be required to take a semester-long class with a similar construct to the ones that people who commit drunk driving crimes have to take. It should be more orientated to high schoolers, such as also going in depth about the results that come with committing a crime like that. It can also go over other driving related crimes like texting & driving, etc. If speakers were able to come in such as law enforcement and people affected by drunk driving, students will be able to enter adulthood with the knowledge that can hopefully save someone's life.
Instead of just simply punishing those who drink and drive, I would have those convicted be required to take several classes related to moving forward as well as required alcohol rehabilitation. If an accident is caused by drunk driving, I still believe that they should take several classes, do alcohol rehab, and serve a prison sentence. Hopefully by not just making those who committed drunk-driving crimes, the person will be able to move forward and not commit anymore crimes related to this.
In high school, I was a part of ASAP (Allies for Substance Abuse Prevention), a community group that was against underage drinking, drug use, etc. I was also a part of SWAT (Student Wellness Assistance Team), a high school group that was also against underage drinking, drug use, etc. In my four years of being involved with these groups, I helped with setting up different events such as Red Ribbon Week (a week dedicated to teaching kids to say no to drugs), Parent Awareness events (we would set up a bedroom and hide different items that resembled illegal substances to provide awareness that things can always be hidden), and set up medication drop boxes (if you had extra medication that would not be used, you could drop it off in the drop box, so it could not be stolen or have other issues with it). We would meet with students multiple times a month to discuss different things that can happen with drugs and alcohol. A huge topic we would make sure to discuss with peers and students was drinking and driving, especially underage students. I know after college when I go back to my hometown area, I would love to get involved again with these groups to help teach others that you do not need drugs or alcohol in your life. If you do choose to drink alcohol, you should do it responsibly and safely.